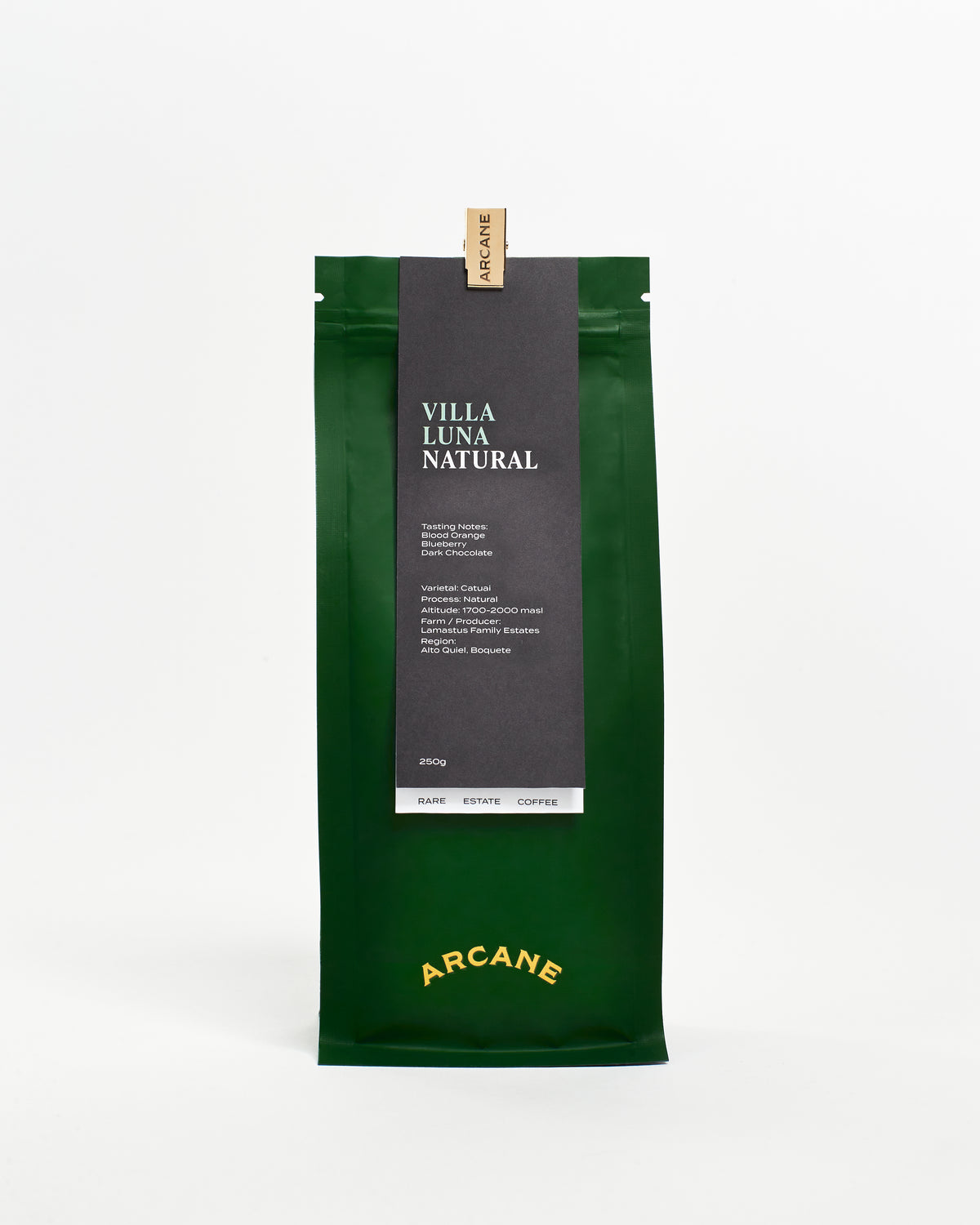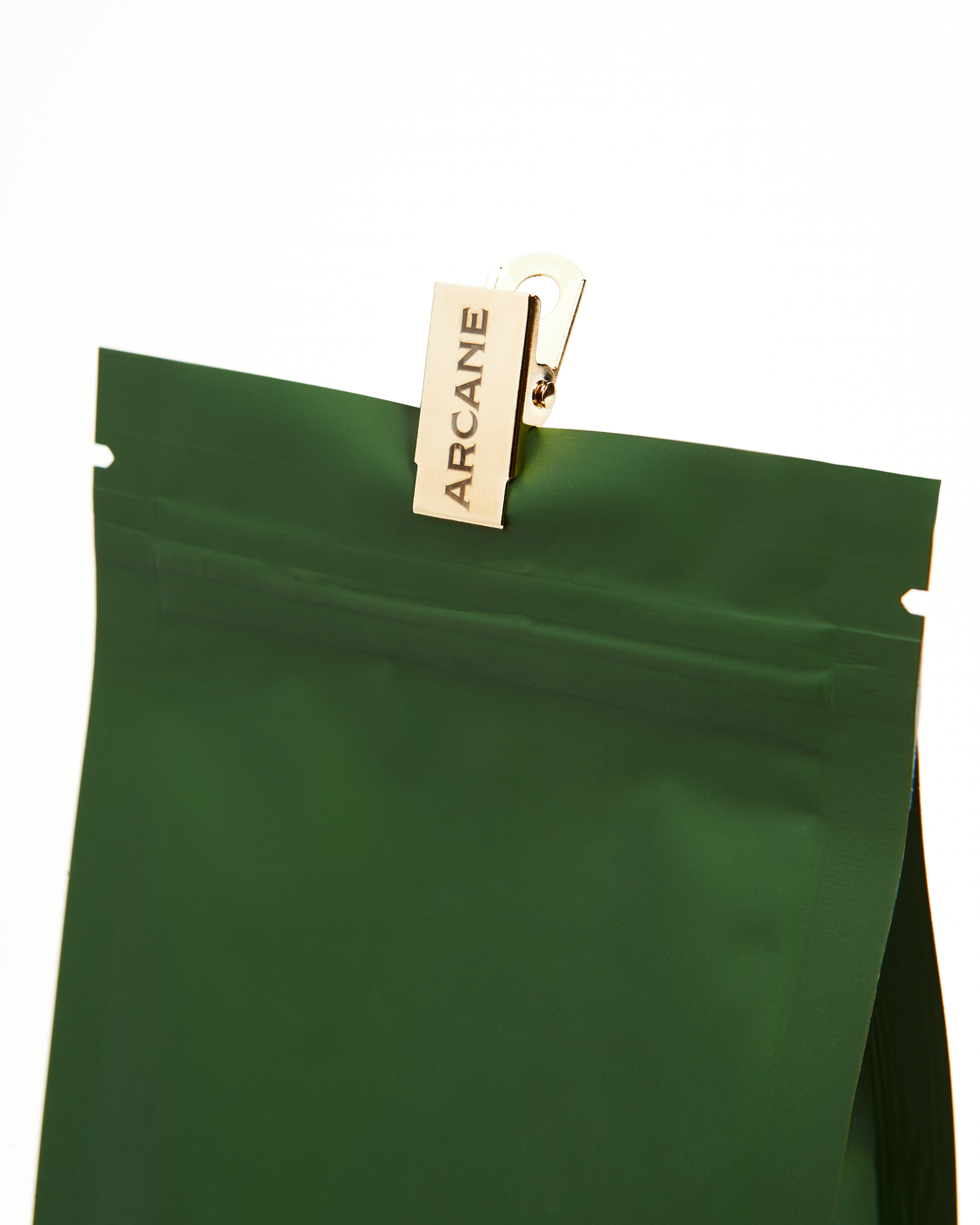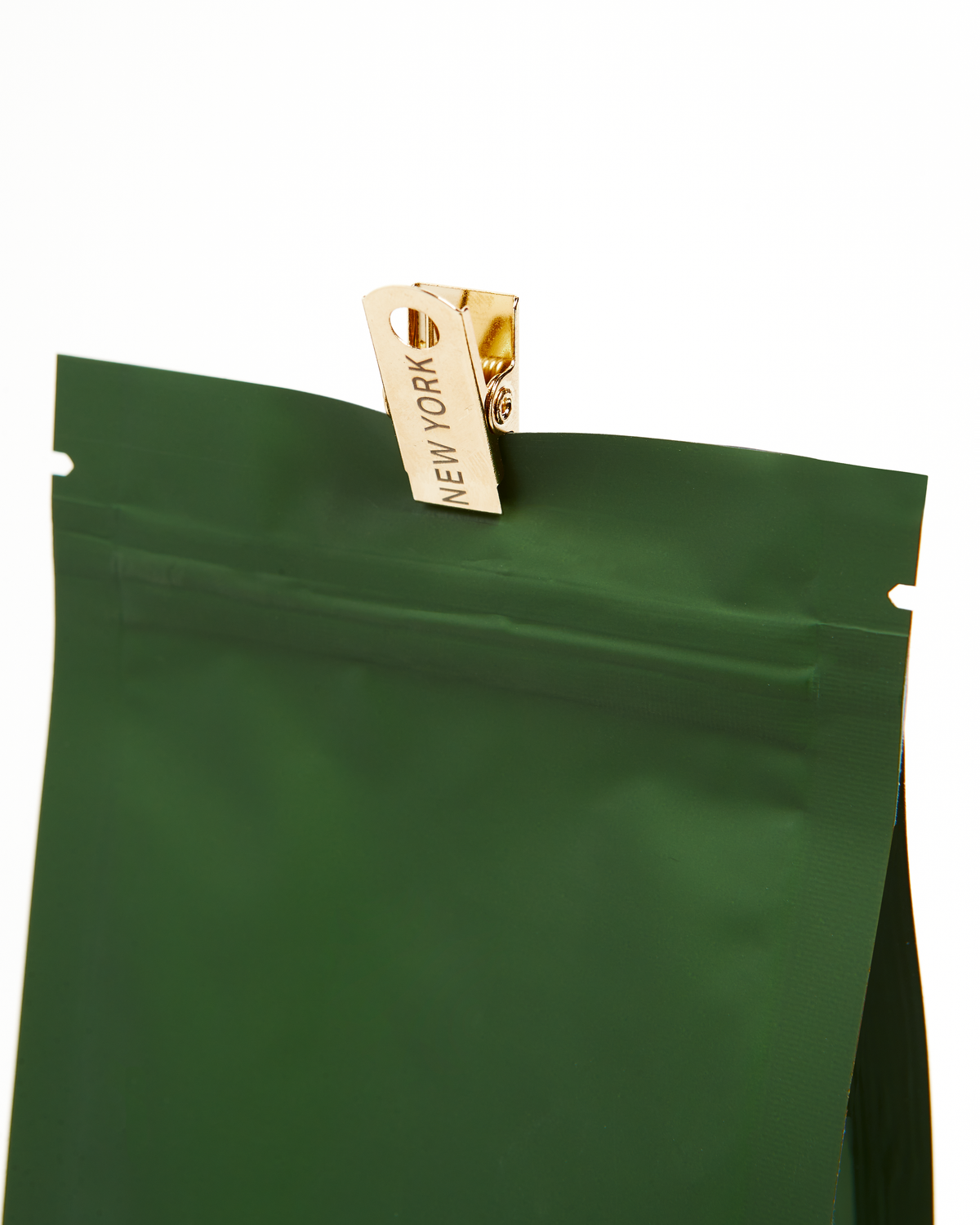 Whole Bean
Villa Luna Natural
Sold Out
Villa Luna represents the Catuai & Caturra varietals sourced from farms surrounding the family home from which it borrows its name.
Tasting Notes: 
Blood Orange
Blueberry
Dark Chocolate
Varietal: Catuai
Process: Natural
Altitude: 1700-2000 masl
Farm / Producer: Lamastus Family Estates
Region: Alto Quiel, Boquete
This coffee is hand-selected and sun-dried to maintain the finest natural processing methods. Expect winey acidity and a full body best expressed through a filter brew.
*Due to the limited nature of these lots, there is a maximum of 2 bags per order.
*One clip included per order.
About Lamastus Family Estates
Located in Alto Quiel, Boquete, near the Volcán Barú National Park. Family-operated for over a century, their lots are situated in three farms between 1575-2000m above sea level; producing Geisha and Catuai varietals. The Lamastus family's Elida Estate gained prestige for being the first in achieving both highest auctioned and highest score awarded for coffee, specifically a Geisha.